Welcome to Rock Rose Beauty
Christmas Sneak Peak Preview (PRICES FROM £10.00 to £40.00)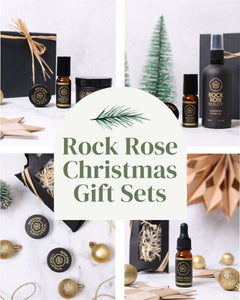 COASTAL.THERAPIES NOVEMBER OFFERS! Book Now and experience our Rock Rose warm candle massage!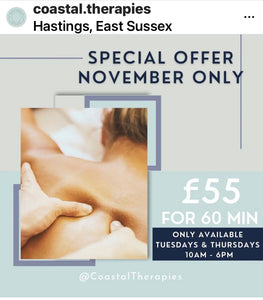 What people are saying about Rock Rose Beauty
This miracle, moisturising, rehydrating, rejuvenating range has saved my life. As an actor with long hours in makeup under lights and as a mad fish all year round sea swimmer, who doesn't wash the salt off: it has saved my skin. I cannot and refuse to be without it! 

Doon Mackichan
Wonderful smelling balm - carry it everywhere! JBon Sep 27, 2021

I have some patches of psoriasis that Rock Rose healing balm manages to soothe. Brilliant to carry around with me and a plus that it smells of lovely essential oils!

JBon
Gorgeous! Annon Mar 31, 2022

I tried this body oil for the first time yesterday and have to say it is utterly beautiful, left my skin super soft and the subtle fragrance is just right. My new favourite body product. Total luxury 
Everyone loves the balm in our house. We keep it in the kitchen so it is handy. Soothes quickly reducing inflammation while the lovely scent lifts the spirits. Makes a super gift - ordering for friends/family

Clare
I love Rock Rose, it smells lovely, sinks in immediately on my sensitive skin. It feels luxurious and I recommend it to all my friends.

Chloe Bond 
I love these products. I have always been a soap and water person, very lazy with skincare but I have started to cleanse my and use these lovely balms/oils and my skin looks better. It is smoother and has a glow. I'm still lazy but when I use these they do all the work for me.

Debi Daly 
Such wonderful stuff! Very helpful to my skin - strongly recommended. And it arrived beautifully packaged too.

Happy Rock Rose customer
Fantastic product , exceptional value for money.. and a little goes a very long way!

Tracey-Anne
Add customer reviews and testimonials to showcase your store's happy customers.

Doon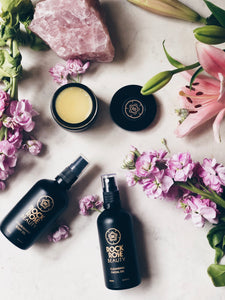 Organic, natural and full of good things
At the heart of all our products is the distilled essential oil from the Rock Rose shrub, Its powerful immune-boosting properties have been used for generations in the Mediterranean.
What is Rock Rose?
Three friends on a mission
Rock Rose Beauty is the brainchild of Raquel, Vanessa, and Lindsay, three friends from Hastings with a passion for using natural products to give their skin unbeatable glow and radiance. 
Our story